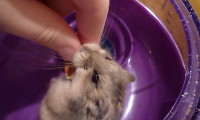 Complete care for dogs, cats, fish, birds, hamsters and other domestic / farm animals:
Exercise and attention up to 4 times per day
Daily dog walking
Feeding instructions for all pets
Litter scooping and pick-up in yard, as applicable
Freshening all water dishes
Confident administration of medication, as needed
Newspaper, mail and package pick-up
Around the year availability including weekdays, weekends, and holidays.
No additional charge for multiple (up to six) pets.
My rate fluctuates depending upon the distance between my home and yours, with no additional charge per pet (up to six). I charge $15-$20 per visit depending on the distance traveled, with no additional charges for multiple pets (up to six). My per visit rate increases for those clients outside of my typical service area.