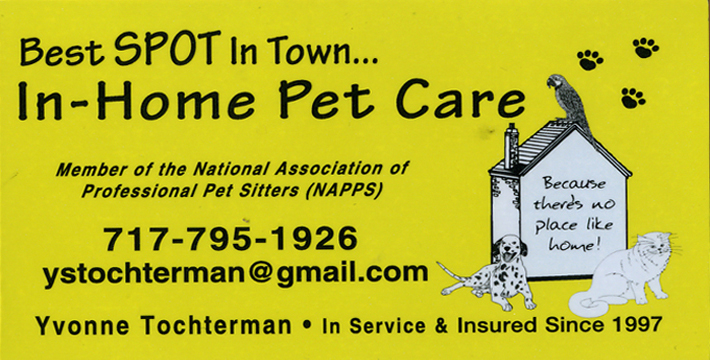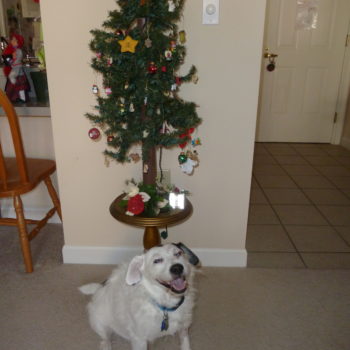 For general questions regarding my services please contact me at (717) 439-7227 or via email at ystochterman@gmail.com.
For existing customers:
All reservations are confirmed via email. Please contact me at ystochterman@gmail.com and provide the following information:
Name and street address
Type and number of pets which require care
Dates of service – and number of visits required each day
Contact information (email and phone)
I will respond to all reservation requests within 24 hours. A reservation is confirmed once you receive an email confirmation from me. Please note that all cancellations received within two hours of the scheduled reservation time will result in a one visit charge.
For new customers
I make it a point to meet with each customer in person before any services are provided. Therefore, once you have contacted me, please note that I will be in touch with you for a face-to-face consultation so that I can get to know your pet(s) prior to your date of departure. During this consultation, you will be able to provide me with the specific instructions for caring for your pet, and I will review a standard legal agreement with you which specifies the terms of my services.